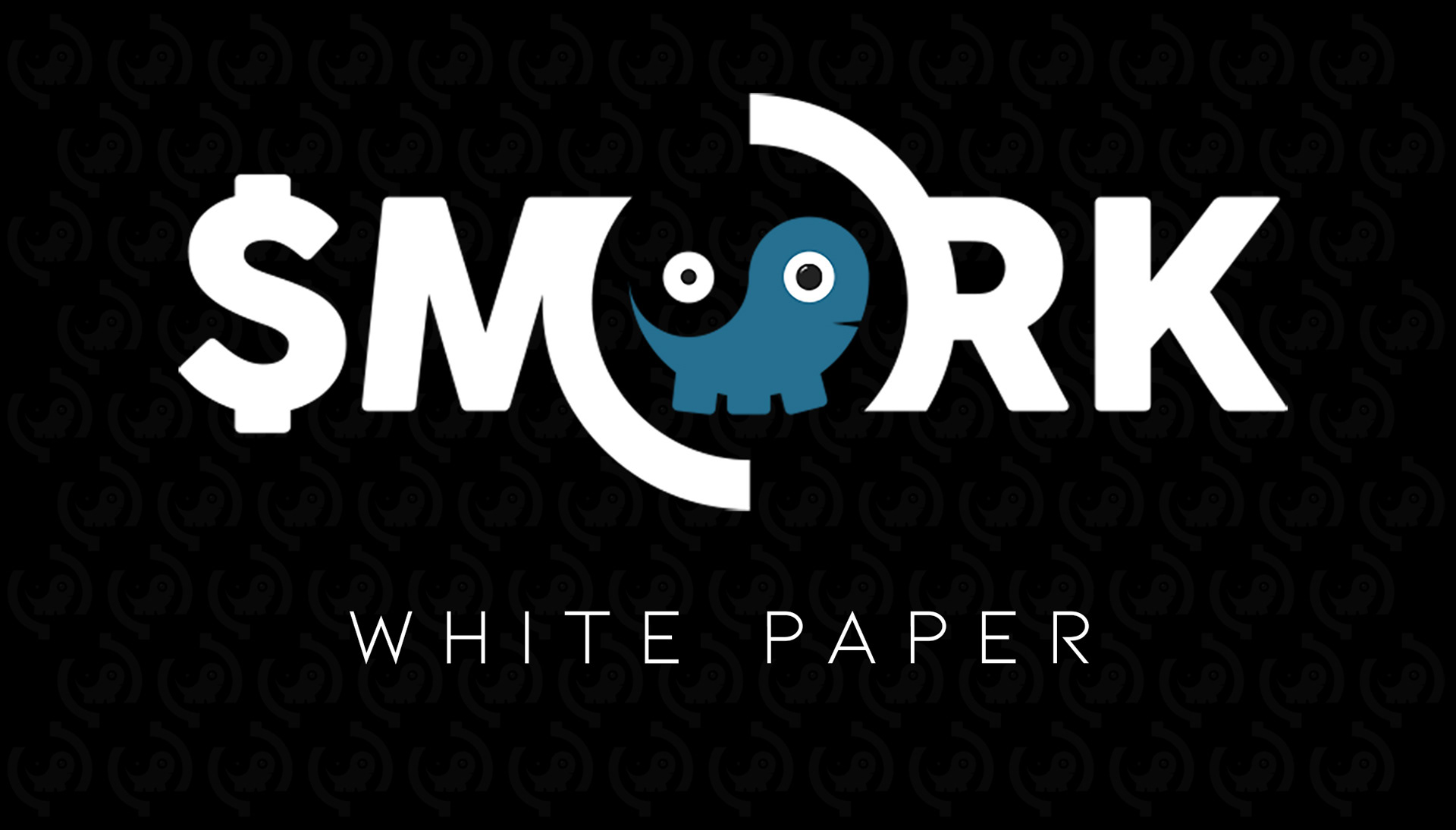 "Wandering in the Cryptoverse, hacking virtual worlds of unseen finalities" Hackatao


WHY $MORK?
Digital communities are the future of Web3. Social money like $MORK and $WHALE are the vital fluid to make them sustainable.
$MORKs
are the medium to share the value of Hackatao art with the community that accompanies and supports us in this wonderful journey of Art. 


$MORKs are a tool for sharing, with an economic value that remunerates the individuals
who act in the community and create a micro-economy around Hackatao's art.
$MORK's primary value manifests in two possibilities:
1
- Unprecedented access to Hackatao and the #Hackatao Community and we journey together
2
-
Exclusive access to Hackatao's art pieces only for sale in $MORKs
The #hackatao channel inside the community aims to maintain its decentralization and fluidity in order for each participant to feel equal, while allowing for true expertise and mutual compatibility to emerge. While members may hold different roles and receive different rewards, all members receive the same access, knowledge, and advice that the community provides with a voice on the same level as others."
​​​​​​​
By holding 500 $MORK 
(+50 $MORK every month)
in a cryptowallet, one can gain access to the exclusive Hackatao Discord channel that will unlock a variety of #Hackatao Community benefits:
1 

-

 
Exclusive discussions surrounding Hackatao's art and process, NFTs, and crypto related topics in general. 
2 

-

 
Live updates about Hackatao's ongoing projects and the release of new pieces.
3 

-

 
Early access to drafts and concepts of new art pieces in development.
4 

-

 
Participation in innovative and pioneering projects that the Hackatao duo are involved in.
5 

-

 
Fun events, challenges, or puzzles to become more acquainted with cryptoart
6 

-
Preferential consideration for collaboration, as well as advice from Hackatao 
and other members of the cryptoart community
7
-
Purchase for sale only in $MORK Hackatao NFTs (see $MORK Artwork)
8 

-

 
Obtain community 'Hold to Play' Roles (see Community Roles)
In order to achieve the above goal, the Hackatao Community is both an "invisible" #hackatao channel on the $WHALE Discord server (discord.gg/whale) and an open #mork-cafe.
Access to the #hackatao channel requires some effort and commitment with details posted inside the server.
$MORKs can be acquired via 2 methods:
1
- Through airdrops and tips rewarded for participation or completion of tasks
2
- Obtaining the @TAO, @HACK, or @MORK community Role (see Community Roles)
4
- Providing Liquidity for the ETH/MORK Pair (see Liquidity Mining)
The $MORK token was minted and managed by the company Roll on December 12, 2019.  At this time 2 million $MORKs were released to Hackatao (20%), 1.2 million morks were sent to Roll's wallet for initiation and management costs (12%), and the remaining 6.8 million MORKs are locked into a vesting contract to be distributed monthly for 3 years to Hackatao (approximately 200,000 MORKs a month).  
The distribution of MORKs is planned as follows:
10,000,000           

|

         100%           

|

         Total Supply
  1,200,000         

 

|

 

         12%           

|

         Project Initiation
  2,300,000           

|

           23%           

|

         Liquidity Provider Rewards
  2,300,000           

|

           23%           

|

         Community Role Rewards
  2,300,000           

|

           23%           

|

         Partnerships and Collaborations
  1,900,000           

|

           19%           

|

         Treasury Fund
Liquidity Provider Rewards
The amount of rewards provided to the Liquidity program each month will be dependent on the total amount of liquidity in the previous months as well as the number of participants. Monthly rewards for liquidity providers will not exceed 23,000 MORKs.  Current rewards will be pinned inside the #mork-cafe channel.


Community Role Rewards:


The amount of rewards provided monthly to the Community Role Rewards will be dependent on the number of participants in each role.  Monthly rewards for the community role rewards will not exceed 23,000 MORKs. Current rewards will be pinned inside the #mork-cafe channel.


Partnerships and Collaborations:


While a large percentage of MORKs are currently reserved for partnerships and/or collaborations, a vast majority is not in use and remains inside the treasury wallet.  
WhaleShark was provided 80,000 MORKs upon launch as an initial Liquidity Provider, mentor, and allowing access to the Whale Community and resources.  

All other partnerships and collaborations will be transparent and pinned to the #mork-cafe channel.

Treasury Fund: This is the wallet where all excess MORKs are safely secured and stored in Hackatao's control. These funds have no current allotment and will be saved for future use, possibly to form a trust or charity program or to continue future rewards if necessary.

On March 14th, 2021, Roll (The company who issued MORK and controls the remaining vested tokens) suffered a compromise of their hot wallets. In this incident, 361,179.25 $MORKs were taken by the malicious actor and swapped on Uniswap.org, effectively draining all available liquidity lowering the market price to $.01, allowing multiple users to take advantage of the situation with the heavy trading afterwards.  
As a response, Roll returned 361,179.25 MORKs from their allotment (the amount taken from the hot wallet), as well as purchased 15042.1657 $MORKs on the open market for 43.86 ETH, a value at the time of $84,517 on March 23, 2021.
COMMUNITY
ROLES

By holding a requisite amount of $MORK in a personal cyrptowallet, one can verify their account and obtain the @TAO, @HACK, and/or @MORK role.  The required amount of $MORKs for each role increases a set amount each month. Role holders will receive random distributions of $MORKs throughout the month equal to this increase up to the maximum monthly budgeted amount. If at any point the value of $MORK in your personal wallet falls below the minimum required, the role will be removed. 


As an additional bonus, @MORK role holders can also become eligible to win a Hackatao NFT after a minimum of three consecutive months (see $MORK Artwork).


Current rewards and requirements for the month are pinned to the #mork-cafe channel.
LIQUIDITY
MINING

In order to strengthen the value of $MORK against volatility, liquidity mining incentives are provided to those who contribute to the ETH/MORK pairing on Uniswap.  The amount of rewards given are determined by the amount of total liquidity, each user's share throughout the month, and the amount of rewards to be budgeted.  In order to be eligible for the rewards, a minimum value of liquidity will need to be supplied throughout the entire month.  


These requirements and the details regarding the rewards are pinned to the #mork-cafe channel and may change monthly based on performance and/or success of the program.
$MORK
ARTWORK


The other equally important part of the value equation of $MORK will be supported by the release of Hackatao's art pieces that are able to only be purchased primarily in $MORK and secondarily in $WHALE or ETH (for Liquidity).  This not only adds additional value to $MORK, but creates a greater synergy between the Hackatao and $WHALE communities.

Auctions for 23 editions of an exclusive Hackatao NFT will be planned three to four times a year, with ending times scheduled one hour apart and only for sale in $MORK. 


An exclusive MORK Role holder NFT will be minted once a year in an edition of 23.   Each month, one of these editions will be auctioned in $MORK while another edition will be raffled away to all of the MORK role holders that have held the role for a minimum of 3 consecutive months with an additional entry given for each additional month held (3 months = 1 entry, 4 months = 2 entries, 5 months = 3 entries, etc..).  

More details regarding this drawing are pinned to the #mork-cafe channel.

All $MORKs raised from these events will return back to the treasury, increasing the amount of rewards available for distribution to the community.  ETH raised will be paired with $MORKs and added to the liquidity pool.
Those inside the hackatao community will be the first to know of any upcoming exclusive releases.
The Future of $MORK


and Closing Comments


The long term sustainability of $MORK is of utmost importance to Hackatao and through a continued effort of creation and contribution, a legacy that exceeds lifetimes will be developed:


For select artwork sold in ETH, Hackatao will contribute a percentage of the sale proceeds and the matching amount of $MORK to the $MORK Uniswap Liquidity Pool to support permanent price stability.


The value of the $MORK is sustained by Hackatao's art, its artistic quotation and the participating community. The goal is to constantly increase the value over time,

in the Cryptoverse and in the system of traditional art.


The value of Hackatao's art is not synonymous with the price of $MORK, but rather, $MORK acts as an additional tool to synergize, energize and harmonize the Hackatao collective community.

Some interesting insights into the dynamics between an artist, their work and a Social Currency can be found here: https://beta.cent.co/+4pt31u
The #Hackatao Community is a world where the old debate about the social function of the currency versus its role as a measurement of the value and as a tool of exchange gets solved in the creation of this "tool" for economic sustainability based on participation. 

Sources and other information
ABOUT $WHALE AND THE $WHALE COMMUNITY: